Since I started to get into the startup scene there's something I've been thinking about quite a lot, namely taking risks. All the entrepreneurs I meet seem to have a certain type of courage that I find quite rare. I don't know how many times I've read articles about successful entrepreneurs that have dropped out of college/uni and a lot of times they say that this is the reason they are successful. Among the most famous of them we can find Steve Jobs, Mark Zuckerberg, Bill Gates and Richard Branson. Dropping out of college/uni seems like a big no-no in our society, because how are you otherwise going to get a job? Who will hire you when you don't have a degree?
Their courage is amazing, but I can't help thinking that these people are the exception to the rule. What about the rest of us? The ones who didn't have an awesome idea when we were 18, an idea great enough to build a company on and those of us who were a bit confused as what to do with our lives. . The ones who did what you're "supposed to" in order to get a job and well, have a happy and successful life. The ones who spent several years in college/uni to get a degree, but now are finding ourselves without jobs and heavily in depth were having a degree is worth nothing since so many people have them. Has our boat already sailed?
For me, I wouldn't trade in my years at college/uni for anything. They brought me a completely new way of thinking and a lot of amazing new friends. The social aspect of this experience is something I think a lot of people value due to the fact that you tend to make lifelong friendships during this time of your life. But a part of being in school is to follow the rules, doing what the teacher tells you to and a lot of times there is only one right solution for how those things are supposed to be done. We are not taught to question and if you do you're "the difficult student". This does however become a problem when you enter real life. As Aimee Elizabeth expresses it:
"I believe college teaches you how to be an employee,
not an entrepreneur". 
I'm not saying there's something wrong with being an employee and in a lot of professions where you get a lot of practical experience going to college is great for your future. However, when you do graduate you are programmed to do what people tell you and in a way your creativity has been killed.
I remember when I was at Berghs and we got asked by a guest lecturer to in five minutes come up with something like 10 creative ideas for a problem we where discussing. Everyone in my class started writing, and I panicked. I had absolutely no ideas and the more I tried to come up with something the more I panicked. I'd never thought of myself as a creative person, but after this experience I decided to ask one of my teachers about this. Mainly because it was such a horrifying experience and I wanted to know how to never feel like that again. My teacher told me that it wasn't that I didn't have any ideas, but that it had to do with the context of how I came up with those creative ideas. He said I'd been "schooled" into thinking in a certain way. And that's when I realized that I was so used to my way of gathering information and thinking logically on an idea to solve that problem. Exactly they way you are taught to do in school. Luckily my teacher gave me some methods in order to think in another way, to think more creatively.
"We don't grow in to creativity, we grow out of it.
Or rather, we get educated out of it."
The irony here is that I had to find someone to help me unlearn the way I'd been thinking in order to unlock creativity. Sir Ken Robinson talks about this phenomenon in the following TED talk with how education transforms us from the creativity we posses as kids, something many of us don't know how to access as adults, but finding us in great need to. Or as he puts it; "Kids are not frightened of being wrong. I'm not saying that being wrong and being creative is the same thing. But if you're not prepared to be wrong you'll never come up with anything original. By the time they become adults most kids have lost that capacity. They are frightened of being wrong. We run our companies this way, we stigmatize mistakes and we are now running national education systems were mistakes are the worst thing you can do. And the result is that we are educating kids out of their creative capacity."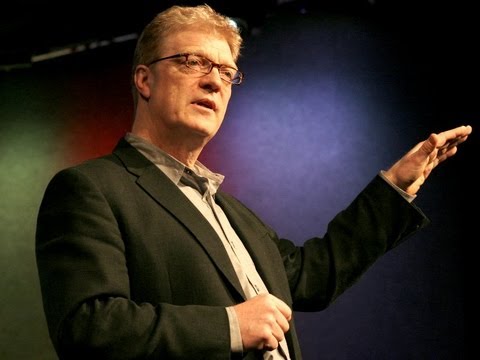 The example of the help I got from my teacher to "unlock creativity" got me thinking about whether you can teach yourself to the traits needed to be a great entrepreneur, or just have the courage to try. A lot of times entrepreneurs are described as somewhat "special", "unafraid" or simply just "crazy". Someone who's "not like everyone else". From what I've seen I think a lot of it has to do with courage. Courage to do something different, something that's not within the path we're expected to take. A bit over a year ago I decided to leave Sweden for London and I found it very interesting to hear the reactions from the people around me about this decision. A lot of people were supportive, but equally many didn't understand why I left. I got told that "the grass are not greener on the other side" and why would I leave "when I had such a great apartment". Breaking free from the expectations around how you're supposed to live your life is not easy and not listening to these kinds of comments can be very difficult. Especially when they come from a family member or an older generation which might tell you to go for "a secure employment just like they did". Charlie Hoehn talks a lot about this in the following TED talk and also gives an example to why you'll get this kind of advice.
"They are going to keep giving you the advice that they were given,
because it's going to justify all their past decisions."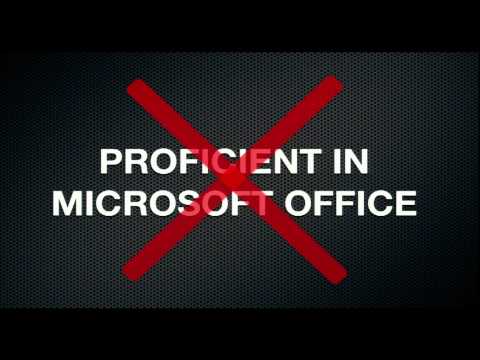 I think Charlie gives us a great example on how to start doing what we are afraid of. Doing "free" work while you're in school or afterwards is also a great way to find out what you want to do. Among my friends we have a saying, "if what you are doing doesn't make you scared it's not worth doing" and I think that putting yourself in work related situations were we are scared to go on makes us able to adapt to this and helps to teach our brain to associate these situations with a positive reward feeling rather than settling for what is comfortable. Any tips on how to train yourself to become more entrepreneurial are very welcome!